Christophe Giral - Biography
Page 4 of 4
Biography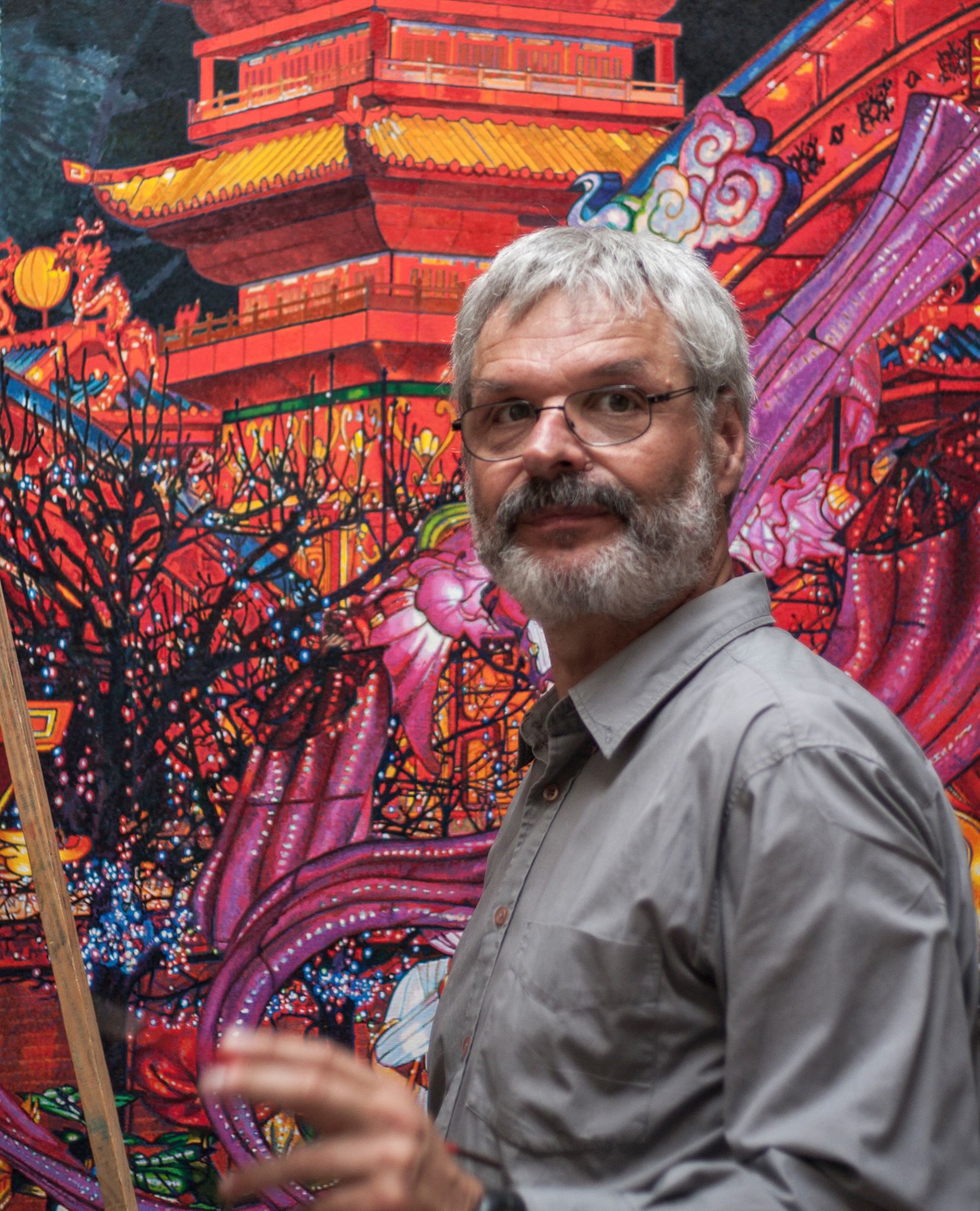 Christophe Giral
Born August 31, 1960 in Algiers
French Nationality
Christophe Giral comes from a family of artists: painters, musician and architect.
Very young, he developed aptitudes for drawing and painting.
In 1975, he began his apprenticeship in Montpellier in the "Chabanier Academy" for 2 years, drawing and painting.
In 1977, he was accepted to the entrance exam to the Ecole des Beaux-Arts in Toulouse. After two preparatory years, he joined the sculpture workshop of Professor PAGES.
This does not prevent him from continuing to attend the painting workshop of Professor SCHINTONE with a passage in fifth year in the engraving workshop of Professor IZAURE.
This multidisciplinary training is found in his painting: the rigorous drawing of the sculptor, the sense of harmony of the colors of the painter and the finesse of the details of the engraver.
In 1982, he obtained the Regional Diploma of Fine Arts in Toulouse (sculpture section) with congratulations from the jury. The same year, he refused to pass the national DNSEP diploma representing the trend imposed by the Ministry of Culture at the time, too far, in his opinion, from real artistic training.
In 1982, a two-month trip to Canada allowed him to see the plurality of artistic approaches from the North American continent.
After a military service in the Navy, he worked from 1984 to 1989 in the decor workshop of the Théâtre du Capitole in Toulouse, as a sculptor-decorator: learning monumental art in painting and sculpture.
In 1985, he turned permanently to painting. He aspires to bring together in one art the drawing, the color and the understanding of space.
First exhibition in Toulouse in 1988 at the "Galerie Art Sud", then the following year an exhibition at the "Galerie d'Aragon" in Montpellier which was a great success. Sales were at the rendezvous so that, for almost twenty years until 2008, the gallery (which will become the "Galerie de l'Ecusson" in 1994) will sell almost all of his pictorial production.
In 2005 he discovered the architecture of color (this discovery is at the origine of his book "A new art of color").
From 2005 to 2015, he explores the subject: practical development and formal structuring of his discoveries. A series of paintings with various themes testify to the richness of his investigations and show the universal character of this architecture of the visible.
From 2015 to 2019, layout, writing and illustration of a revolutionary book on color published by Ulisse editions in June 2019. This book presents the results of his theoretical and practical discoveries, a whole new approach to the system of color harmony which unifies drawing, color, light and space.
2020
Exhibition at the "Galerie Francis Barlier" in Paris: presentation and dedication of the book "A new art of color"; 40 oil paintings and 7 watercolors shed light on the development of his art. Works of rare pictorial sensitivity that offer the viewer the perception of light and space.