Wenyu Zhu
Article Index
Page 1 of 3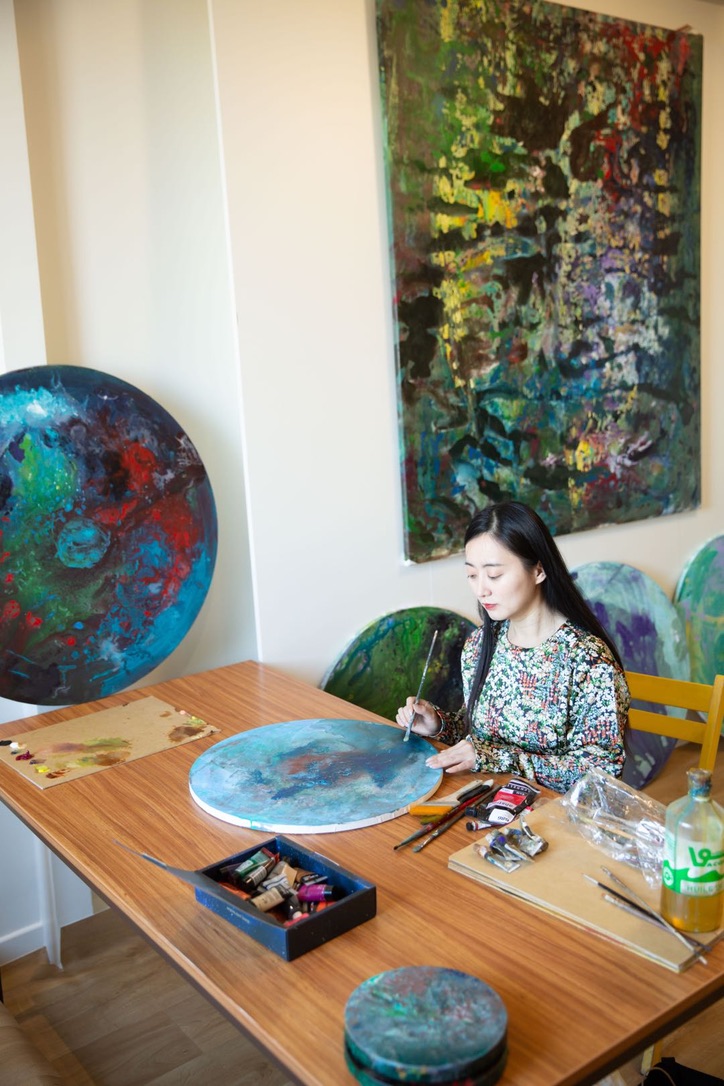 Born in 1990 in China, she graduated from the École supérieure d'art du Nord Pas de Calais Dunkerque. She then continued her studies at the École supérieure libre d'art de Paris to obtain her doctorate.
Vice President of ASFEA
Member of the Société des Artistes français
Doctor in the history of art and painting
In recent years, his works have been widely collected by the Ministry of National Education ( France), as well as by museums, galleries and collectors in China and France.
She has participated in numerous exhibitions. ZHU Wenyu's works depict an inner realism. Her work reflects the fragility and rigidity of human nature and expresses not so much a recently experienced pleasure of sensation as an eternal chasm between hope and despair, separating the loving and the loved. But that is the paradox of this universe.
But that is the paradox of this artistic universe, close to the marvellous, to confront feelings of intense happiness and anguishing sensations. The painting is here like an evanescent representation of the unconscious and the fragility of life.
Contact
+33 768665539
This email address is being protected from spambots. You need JavaScript enabled to view it.
zhuwenyu-art.com